Welcome to our seventh millennium. The Egyptian history started 6,000 years ago on the banks of the great river Nile; and those ancient ones reached a technology we still don't know much about!
Inspite all the technologies the world has reached, there are many secrets that were buried with those ancient kings and queens.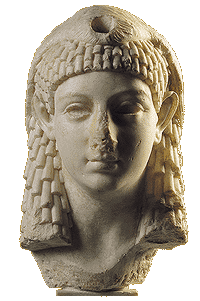 In this site you will find all sort of stuff that can be used as presents to friends, or for decoration of your room. You will find statues of ancient Egyptian kings and queens, you will also find papyruses ( i once sent a love letter on one; it was extraordinary).
In the decoration page you will find a plate and a tableau decorated with drawings of ancient Egyptians.